Manage Your Risk and Maintain Your Reputation
Protect Your Organization, Customers, and Partners with Risk and Compliance Management Services
These days, compliance means more than developing security policies and satisfying internal audits. It's about having a deep understanding of risk and how to manage it, so that your business can best utilize opportunities. It's about establishing the right controls that support a comprehensive risk management program. Finally, it's about collecting and communicating this information to facilitate corporate governance, risk, and compliance programs.
Risk and Compliance Management Lifecycle: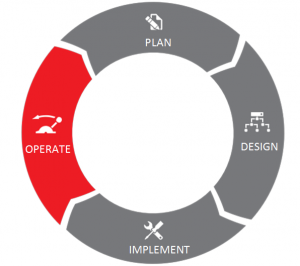 Our security experts can help you plan, design, implement, and operate effective strategies to help reduce information security risks and address multiple security compliance requirements across your enterprise.
Decision support
Security and vulnerability assessments
Data discovery, identification, and security classification
Program and policy development
Fraud management
Training and education
Program management
PCI compliance
Architecture review
Application scanning
Align Your Business and Security Needs with Effective Risk Management
Security Management Program
The AVIANET Security Management Program (SMP) aligns the business and security needs of your organization by measuring IT risk, complementing your compliance efforts, and demonstrating your ongoing commitment to security through the achievement of esteemed Cybertrust certifications. It provides access to expert analysts, risk briefings, and security alerts, and allows for convenient reporting through an online management console.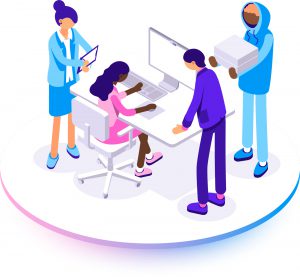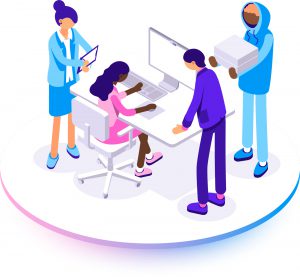 Evaluate Your Business Partners' Security
Partner Security Program
The AVIANET Partner Security Program helps you identify your critical business partners and internal business units, and understand the security impacts of doing business with those organizations. We can help you benchmark their compliance with multiple standards—including your own internal security specifications, as well as regulatory requirements and industry standards in key markets— and then help you establish information security compliance guidelines with measurable metrics that can be applied across your extended organization.
Protect Cardholder Data – And Your Business
PCI Compliance
Demonstrating compliance and maintaining alignment with PCI requirements can serve you well, but the increasing complexities of today's networked infrastructure can make this challenging. And you'd probably prefer to focus on core business goals rather than compliance activities.
Let us help you strengthen the overall information security of your business by achieving and maintaining compliance with PCI DSS.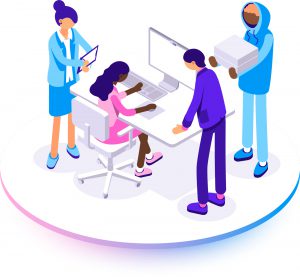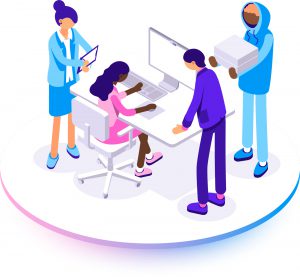 Focus Your Efforts Where They Matter Most
Vulnerability Management
Our Vulnerability Management services provide your organization with the preventative, detective, and corrective measures to help limit the frequency and impact of security incidents. Rather than deploying every security measure available, our ongoing world-class programs and assessments focus on the most important security practices and put them in place—helping to provide strong information security protection for your organization.
Secure Your Applications and Your Brand
Application Vulnerability Scanning
Application Vulnerability Scanning is a Software as a Service (SaaS) subscription enabling you to run scans on your web applications as needed. It helps uncover vulnerabilities before they can be exploited, so your corporate security and development teams can focus on remediation and attack prevention.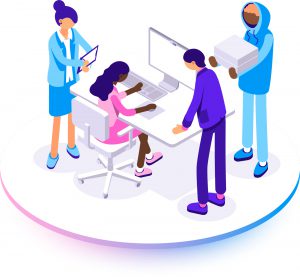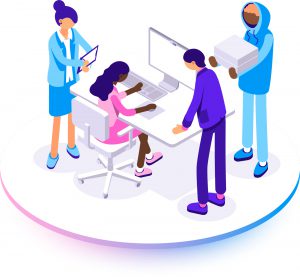 Risk Is Serious Business. Expertise Matters
Professional Services
Information security regulations and standards affect your business and the way you conduct it. Our professional services experts can provide the information you need to maintain your ongoing security compliance efforts—and help you establish a comprehensive security program based on the specific needs of your business. Offering expertise that spans the customer lifecycle, our professional services consultants can help you plan, design, implement, operate, and manage effective information security strategies to help reduce risks across your extended enterprise.
Reduced risk through fully owned multi-site support, enabled by global processes and tools
Flexible staffing options for the long-term or short-term volume changes
Improved service levels through industrialized troubleshooting and support processes
Reduced costs by 30% up to 45% through increased leverage of remote support services and self-service capabilities