Improve your Organization with IT Assessment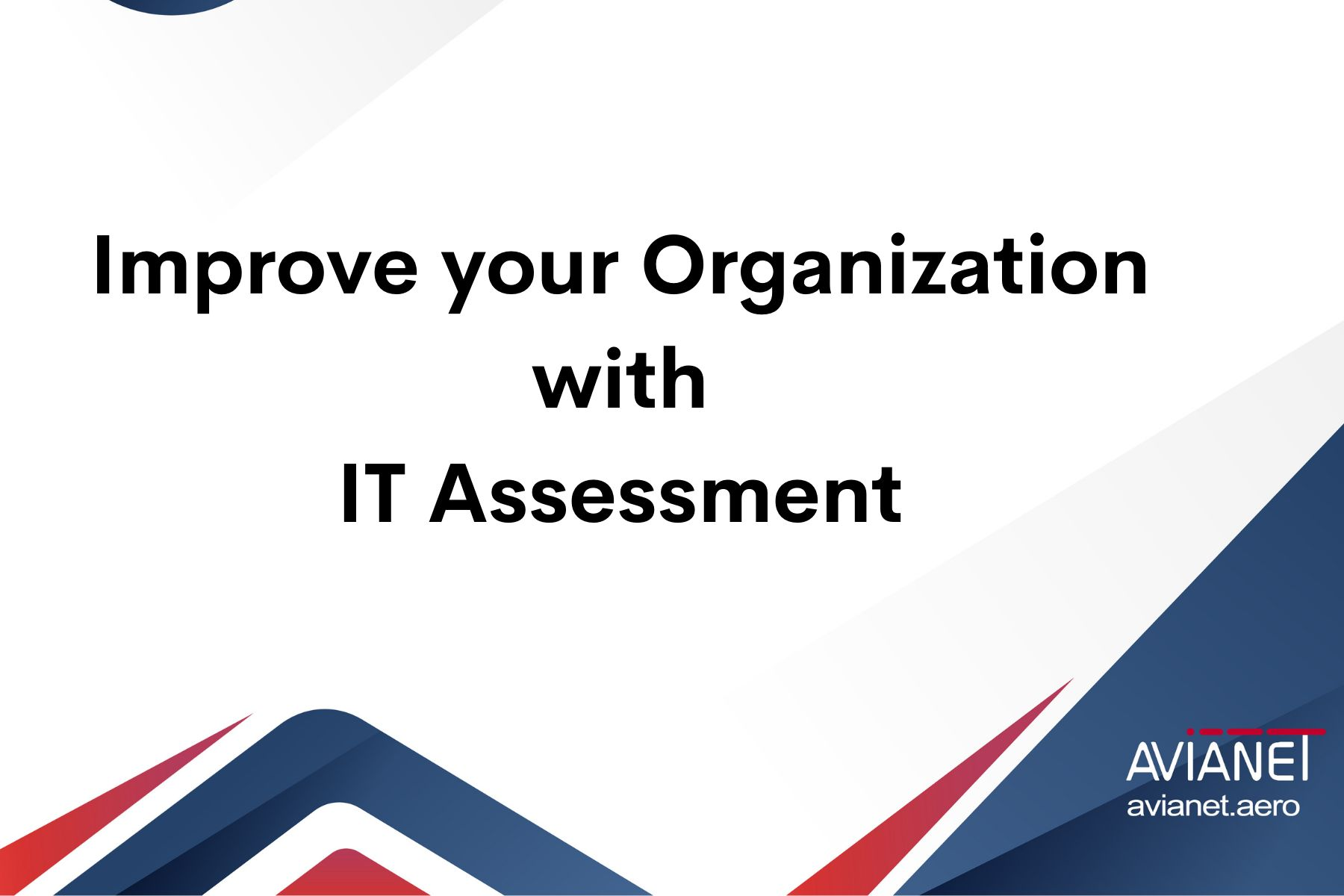 Current State – IT Organizations that are not performing well
Senior executives are often unable to understand the reasons their Information Technology (IT), organizations fail to deliver. They are continually surprised by cost increases and schedule slippages. They don't know how to evaluate and improve their IT organizations. They know how to evaluate their sales and operations. You'll find a wide range of metrics and repeatable processes in any manufacturing facility. There is a strong emphasis on quality and continuous improvement. Quantification is used to quantify everything related to quality, inventory, backlog, shipments, and production. Senior executives can easily track and respond to similar metrics in the sales organization.
Take the step 1 – Get an IT assessment
Instead of reinventing the wheel when it comes to assessing your IT department's performance, you can use similar processes and management methods that are used in other organizations to deliver high-quality, world-class metrics.
A professionally performed IT organization assessment can help you achieve the performance that you need to manage your business and the capabilities that you need to leverage technology investments.
These are the steps of a typical IT Organization Assessment.
Technology, people and process are all important.
You can identify gaps by focusing your attention on three key components that are essential to delivering value and service to your business. Our benchmarking tools will help you analyze your business operations. Through an assessment, we develop recommendations and a plan that will dramatically improve your current situation.
IT Maturity Assessment
Examine each service delivery company. Ask questions to map your maturity model. This will help you identify gaps. Compare the model's results and create a score that shows your maturity.
Recognize the actions required to increase the maturity of IT services
By avoiding mistakes and addressing systemic quality problems, you can address the "low hanging fruit". A "checklist" approach to documenting key processes is simple and straightforward. To improve performance, implement key measures across all critical services.
Financial Management
Analyze the current model and determine the costs. Then, create plans to reduce operating costs in order to make it more affordable to invest in the most important areas.
Risk Management
Examine the current model and identify any gaps. Then, develop processes to manage risks within your organization. A sound risk management strategy that manages operational risks is essential.
 Step 2 – Start the Journey to Excellence
After an IT organization assessment has been completed and all gaps and risks identified, it is time to create a plan to close those gaps and reduce risks. Below are some key elements of this journey. Flow Consulting's model to continuous improvement in IT organizations is also shown.
Continuous Improvement in Services (Start at the basics)
It all starts with a baseline. Don't guess what your current capabilities are for existing services. You can determine where there are opportunities to improve your service by knowing your baseline.
Next, you need to proofread your processes. Six Sigma terminology will help you convert your variables into constants to ensure 100% defect-free services.
Operational Continuous Improvement Model:
Phase 1:  Develop risk assessment for critical IT Components
                 Develop Modal to Quantify Risk
                  Identify Risk Mitigation
Phase 2:  Define Current IT Services
                 Baseline Current Cost and Identify Improvement
                 Develop Baseline for Current Performance
                 Develop Operational Performance Plan to Support the Business
Phase 3:  Identify key stakeholder for IT steering committee
               Kick off to review current plans and approach for transforming the organization
              Quarterly Review
              Communication
Phase 4: Review Current Hardware, Software and service contract
             Renegotiate for on best value
            Review Mobile Device and International Cost
           Printing Cost
            Key Technology insertion (cloud services, WAN Optimization, Load Balancing, Server      Monitoring etc.
Cost savings are possible – "Don't always have your hand out."
When you are looking for funding opportunities, the first thing to do is to find ways to reduce costs. To be able to offer this ability, you must ensure that your budget tracks with your variable and large fixed costs. Your largest costs are always labor, software maintenance and outsourced services.
Partnering with suppliers is a great way to get capital. You get funding from others. This is the best way to invest. This model will reduce your risk and help you improve your services.
Are You in Need of an Information Technology Assessment?
Get in touch with Flow Consulting to learn how we can assist you in improving your IT organization.