Virtual Round Table! Networking Lounge – What is it and how to use it?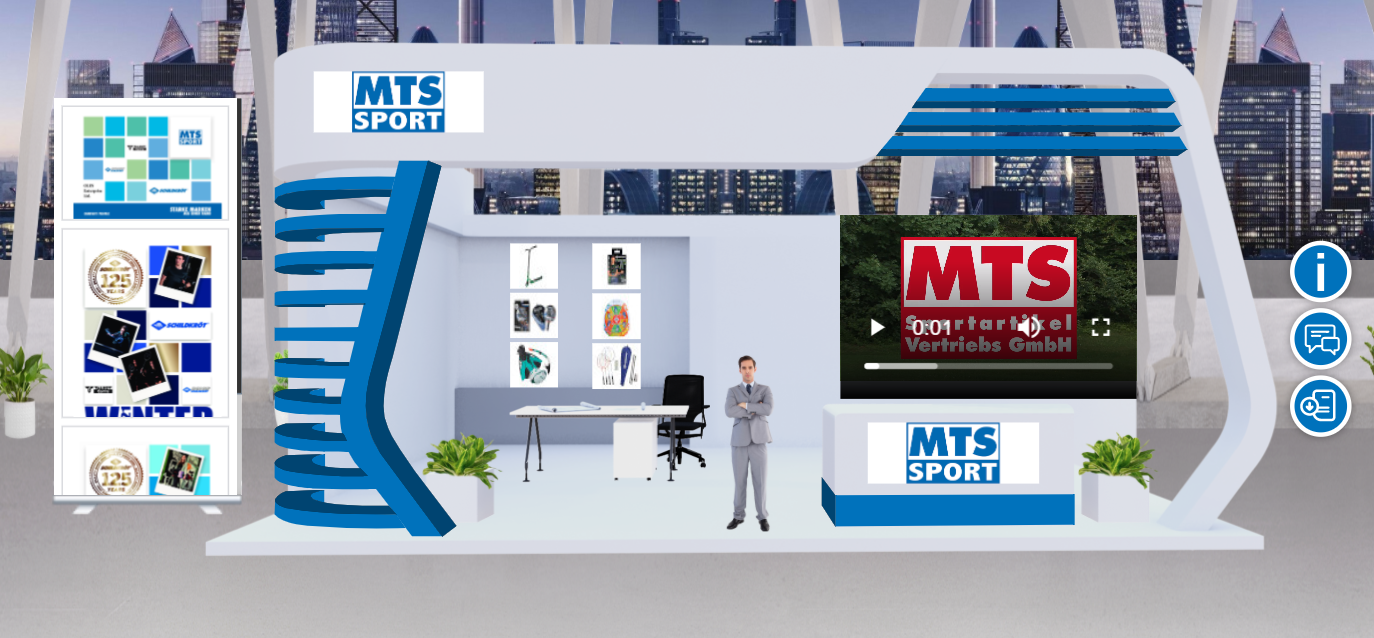 Many organizations struggle to pick the right solution for their virtual events. There are just too many options with not enough clarity about which feature is relevant and useful for that specific event purpose. We are initiating a series of blog posts to bring some light into the darkness and share with you a few use cases about the most common available features in the market, which will help organizations optimize the scope and costs for their virtual events.
In this blog post, we are covering a very strong feature available in the most advanced virtual event platforms which can be used as a closed networking lounge or round table sessions.
With a new way of doing business, new challenges arise too. One of those is the endless possibility and choice of options that digitalization brings with it. Meaning, you can set up your business event in many different ways. There is the classic one to one call, as we know it from platforms like ZOOM, WebEx or FaceTime. Then there is a webinar, which refers to online training and educational sessions where one or multiple presenters share their knowledge and experience with a group of people. Group sessions through the virtual round table feature is another way to get people together and motivate them to connect with each other.
A Virtual Round Table is an online room where people can come together to meet, discuss and engage with each other with complete privacy. Speaker will moderate the session, share potential resources such as presentations or videos and manage questions asked through participants. At the same time, each participant has the possibility to contribute to the conversation through live speech, texting or adding notes to the White Board. In this module, each participant can join via video or audio streaming.
Key aspects:
Multiple participants/ speakers (video + audio visibility)
Moderator led session
Possibility to share Videos + Presentations + Share screen + Video streaming
White Board for notes
Live Chat (private and public)
Use Cases:
The most typical use case for this module is an online workshop, training, or in-house session where a company invites their business clients, partners, or internal teams to an online activity where they can engage with each other, attend different activities, ask questions and present ideas in a live virtual interactive environment. Attaching some gamification options is always important for the active participation of all participants.
Another important use case is a closed networking lounge setup offered to the selected event participants by invitation only, or open for all on a first come first server basis. During the event duration, a dedicated space for networking along with a strong support from the functional tools, like presentation screen, whiteboard, etc. bring enhanced engagement, productivity, and ROI for the event organizers and participants likewise.
While planning for your virtual event, you should ask for the maximum flexibility and freedom to choose the right modules. This will be important for you to develop the right scope and story for your event by remaining within your budget and avoid to pay for extras that you may not use during your event. AVIANET VEP 2D is a fully customizable virtual event platform that allows each organization to pick the modules they need for their virtual event, and remain within the scope and budget. To learn more about the available modules get in touch with us today and request your demo call!