How to: Your Job Fair hosted as a Virtual Event
Have you ever thought about recruitment as a way of relationship building and creating brand awareness? Attending a job fair could be an amazing opportunity for your company to not only find the next talent and recruit new employees aligned with your company, but also to promote your brand across the board and create more awareness around your company image. Due to the new digital age, this becomes even easier if the job conference is held as a virtual event. How exactly that could look like and what the benefits as well as the setup of an online job fair could look and more like will be explained in this post.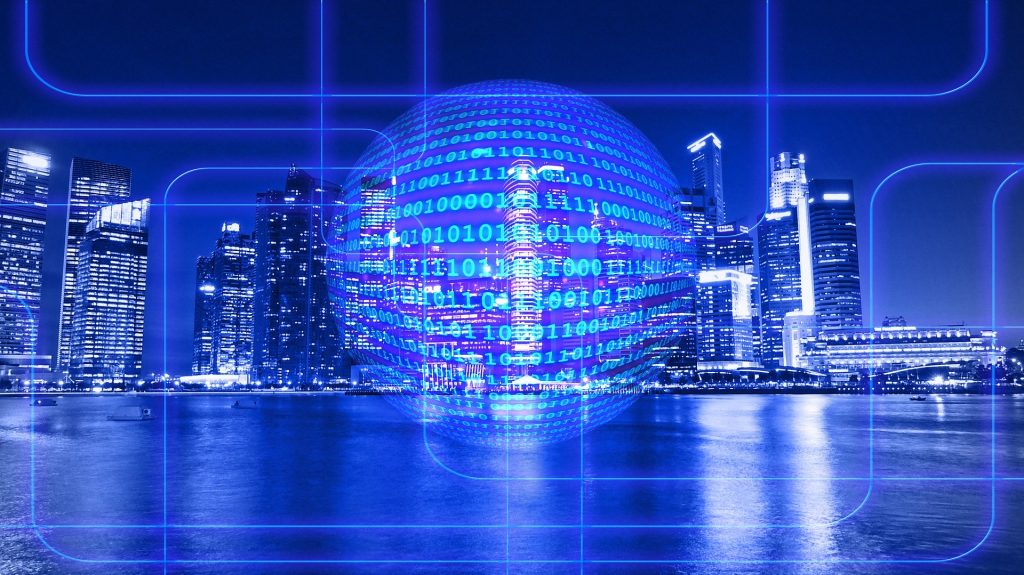 What is a virtual job fair and how does it work
You can think of an online career fair as a wonderful substitute to physical events with even more benefits and opportunities.
Virtual job fairs are conferences held online where companies can display and promote their brand in front of an audience of potential employees. Usually such virtual events take part at a specific time and date on a virtual conference software.
The event itself looks pretty much like the physical event. The companies would show their company through booths where they have the possibility to share content such as videos and presentations as well as interact through text or video chat with potential employees. Furthermore, VIP companies can host personal, private meetings with candidates and thus already have pre-interviews. Additionally on such online career fairs, companies have the opportunity to serve a large number of interested people through holding speeches or presentations with the intention to inspire and educate their potential employees of the benefits and uniqueness of their brand. Moreover, there is the possibility to have classic webinars with a group of people to give them a live, hands-on experience of what it could look like to potentially work for the company through letting them go through certain activities.
For attendees an online job fair is also a wonderful opportunity to learn more about the company they intend to apply at, find new inspiration on what companies and jobs there are in the market of interest as well as directly interact with the companies and ask questions on the event fair.
Probably the greatest advantage of such a virtual career fair is that there are many options to set this up.
How to set up a job fair
There are many different ways to set up a virtual fair like this. The two most popular ways though are those two cases.
1. An organization like Agentur für Arbeit shows a broad number of companies who have current job openings to a large number of people looking for jobs.
Such education fairs have the intention to give people a good overlook on what options are out there as well as serve a match making purpose of bringing together companies with future employees.
2. The second option is that a single company hosts an online conference an invites all their candidates to tell them more about the company concept, job descriptions and brand image as well as interacts with each candidate to learn more about them and their interests and expectations. This is a great way to patch process a large number of potential employees. They learn more about the company already and can decide better whether or not the job is for them, companies can also pre-sort their applicants and do assessments and activities to test the compatibility of their candidates as well as get a better impression of how they could potentially fit into the company profile.
General set up of virtual career fair
With AVIANET Virtual Event Platform as your virtual job fair software, companies and organizations can choose between different modules they want to include into their virtual web job fair
They can set up a basic exhibition fair with simply booths to show case companies and let them interact with potential employees, as we know it from physical events like this. Alternatively, include a one to one meeting room for private in-depth conversations between company and candidate. Additionally they can have webinar sessions to host group activities, assessments, and single or panel live presentations that enable each company to go more into depth about their brand concept and job openings.
Career fair booth ideas and set up
As mentioned above most virtual event softwares provide the opportunity to host virtual vendors in an exhibition like setting. This provides a wide range of possibilities for companies to design their booth and highlight their company accordingly. Therefore, here are some ideas on career fair booth design:
Show a compelling presentation telling people about your company
Record a video that is engaging and entertaining to place onto your booth
Actively interact with your target audience through text or video chat
Implement a real person portrait for more authenticity
For even more interaction between your company and potential applicants on this virtual career fair, you can block a one to one meeting room and invite them for a more in depth conversation or host group activities related to the categories at the job fairs.
By now, we hope you have a pretty good impression, how what a virtual career fair is and how such virtual career fairs work. Now we want to dive more into the employment options on an online job fair
Virtual career fairs – employment options
You can use a virtual conference as an employment opportunity in many ways. After promoting your company and educating your prospects about your intend and job openings you can bring them into group activities and do assessments in a webinar or group call context with breakout sessions to filter the number of applicants you've received.
You can also use surveys and polling to find out more about characteristics and personality traits of your applicants to filter them even more. After having gone thought those steps, you can invite your premium candidates into one to one meetings to have virtual job interviews. Holding the conference online also gives you the opportunity to track your candidates' behavior through real time analytics as well as give them more motivation to interact through leadership boards and reviews.
At the end of your event fair, you should then have quite a good overview over who is fitting for your company and who is not and can proceed with the next steps.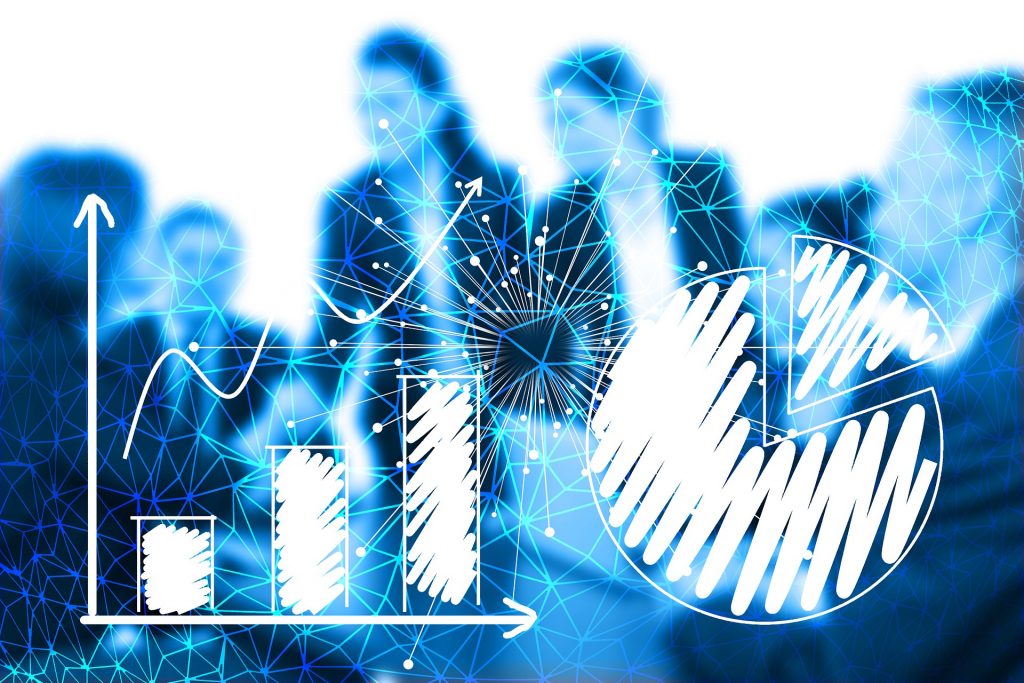 Product launch ideas at a virtual job fair
Holding a virtual event like this not only allows you to find new employees but also promote or test a virtual launch. You can view the audience attending the virtual event as a test group for your products. While looking for new candidates for your job offerings you can at the same time showcase new products and do market research within a segment of people who are already interested in your market.
This gets particularly helpful if the event fair takes place within one market niche, like for example lifestyle or aviation. Fashion companies can highlight new products and ask for feedback from the audience while airlines can talk about new changes in their industry and thus attract new employees interested in pushing the market further.
As you see virtual events like this are not only a great opportunity to recruit new employees but also to trail run a product launch and maybe even turn the job fair into a virtual tradeshow. Because not to forget is that employees are a company's best clients and thus a brands best asset.
Webinar checklist for virtual conferences
Finally yet importantly, we want to provide you with a comprehensive webinar checklist for any next online conferences.
Learn more about virtual trade shows and job fairs
The first step to your perfect webinar is to learn more about virtual events and in what way other companies use them to recruit people and launch products. If this post was not enough detail are many great pages who provide information on how such virtual events work.
Outline the context and purpose of your virtual event
After you have an idea of how a virtual event looks like you need to outline your own context. Answer questions on the purpose and the target goal of the event, the audience, the content provided, the vendors and companies showcased and potential sponsors and overall desired outcome of your virtual trade show.
Think about your audience
For each great event, whether physical or online you need to know whom you try to impress. Who is your audience? What do they value? What is their intention of attending the event? What do they struggle with? What are they looking for? How can you provide value to them? How can you blow them away? What do you need to do to serve them well? How does your event have to be structured to keep them engaged and happy? Answering all those questions will help you to make your webinar even better.
Consider what you need in a virtual career fair software
Now that you know the context and audience of your virtual event, it is time to consider where to host it. Like looking for an event venue, you also have to look for an online event platform provider. However, before you have to get clarity on what it is that you need. What modules do you need? What features would you appreciate? What is your budget?
Research and contact virtual event platform provider and request demos to find out whether they are a good fit for you or not. Once you have done some research and tested some platforms it is decision time.
Plan content and activities of your webinar
Now plan and create all the content you want to display on your webinar. Outline and trail run the activities you want to host and get first feedback on everything from your employees.
The next step is to set up your event. Some event platform provides offer support and set up but we suggest setting it up yourself if possible so you get familiar with the platform as well as know the flow and purpose of each module related to your content. Here it is also important to invite all the companies you want to highlight in case you are an organization hosting a general job fair. Provide them with access and instructions to set up their booths and meeting rooms as well as presentation or offer to do it for them.
Online launch a subscription URL and invite your audience
After you have got everything ready, it is time to launch a subscription platform with your audience. You can either do this through your mailing list or if it is a more general event then consider promoting it on Social Media in newspapers, magazines or on your website. If you host different companies, consider providing promotion content with them as well so they can share it with their audience.
Hold your conference online
Once people are on boarded and everything is prepared, it is time to host your event. Make sure to keep people engaged. Things like leadership boards, polls, surveys and single or group activities could be a wonderful way to connect with your audience and keep them at the event.
Also, make sure to collect some relevant data for follow-ups like phone numbers, emails or other contact details. In addition, most importantly make sure you serve them well and develop a good connection and rapport with your audience.
Track analytics and follow up
Most virtual event platform provides have integrated analytic for the events they host on their software. This enables you to see which content people interacted specifically during your webinar. You can also see whit whom people chatted and what questions they asked in the Q&A threat. After you analysed the behaviour of your audience, you can follow up with the relevant ones.
For job fare cases particularly, webinars can be used to have team building events or general assessments and group activities to filter and test your prospects. The set up however is the same as mentioned above in the webinar checklist. Your audience in this case are your potential employees if you are single company hosting a job fair or additionally all the companies being show cased if you are an organisation hosting a general job fair.