Afterwork Roundtable in VEP 3D
A leading software provider has organized their first ever virtual "Afterwork Roundtable" on our 3D VEP platform.
One of the leading technology company (customer) has chosen AVIANET Virtual Event Platform (VEP) to organize a roundtable session as an evening event. For this event, customer has selected the Roundtable Module of our Virtual Event Platform.
Customer has invited one of the leading user of their technology platform, a leading beverage company based in Germany (Company) to speak about their experience and success story with the product.
Customer has invited 15 representatives from different companies who are interested in their technology platform, so they can hear the successful experience live from the senior representative of the Company in an interactive session.
Customer has engaged one of their senior product leadership as Host/ Moderator during the session, who has interviewed live with the senior representative of the Company as guest speaker.  Host has also invited all attendees to register their questions via chat, which later were answered by the host or the guest speaker.
Duration of the event: 90 Minutes
New Experience: Customer was regularly organizing evening roundtable events at high-end meeting places combining with dinner invitation. Due to COVID-19, instead of cancelling their regular events, Customer has decided to shift the event to a digital space and selected AVIANET VEP as their choice, because it offers highly interactive environment, unique experience, and better ROI.
Feedback from the Customer: "You have a good solid App with room to improve some features to give the users a great experience. Overall, we had mainly good feedback from our guests who have participated in this virtual event."
Delivery Time: Customer has organized the whole event within 3 weeks' time, starting from placing the order at AVIANET, detailing their customized requirements, sending out the invitations to the targeted attendees and give them enough time to block their calendars and go-live.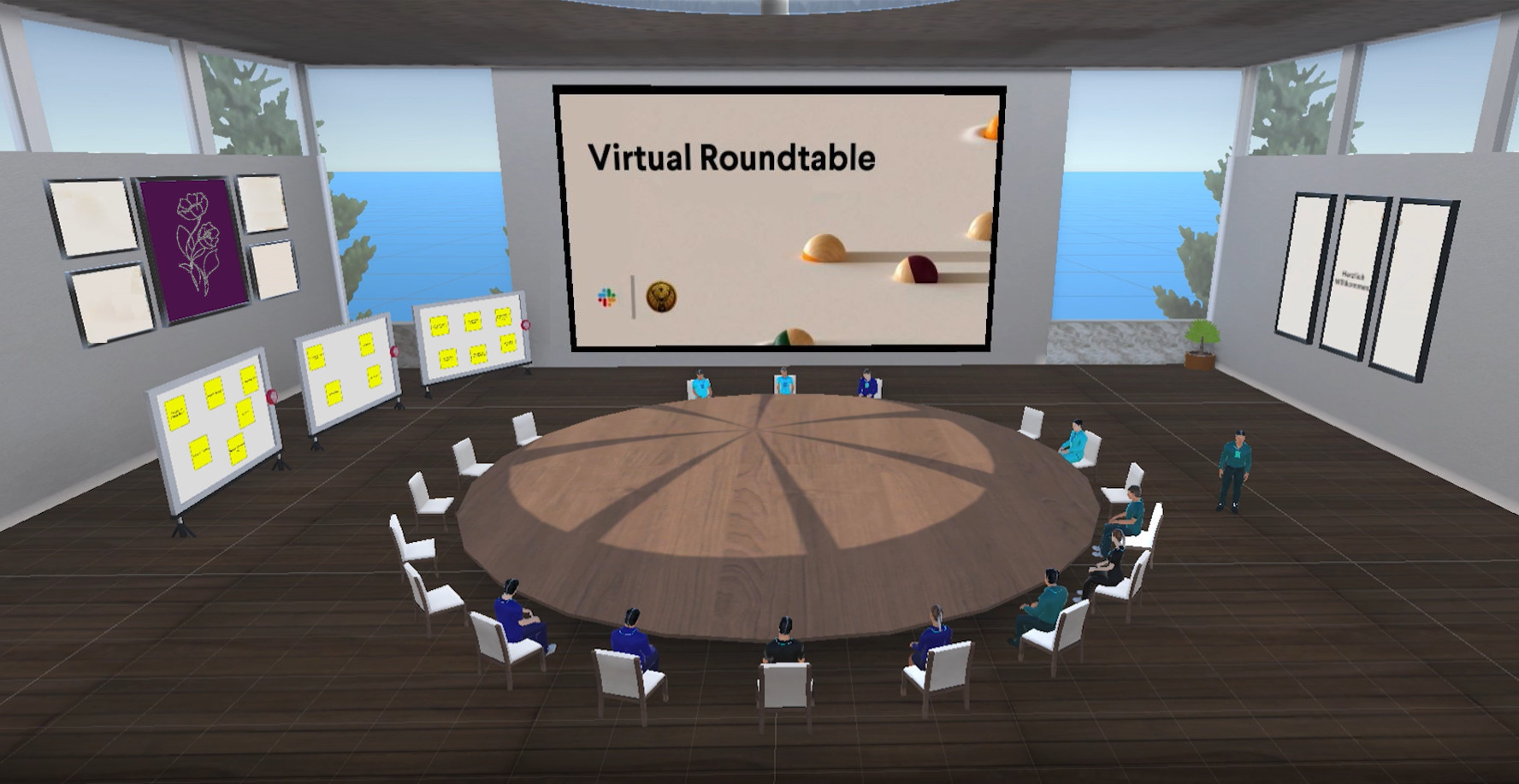 For further information on mobile and VR solutions that make your business stand out, visit Virtual Event Platform 3D.
If you're ready to get started, get in touch.